And Exhale is more than a yoga brand. They provide services to mums, mums to be and/or their children creating a space that they can connect to themselves. It was important that the brand had a calm, reflective side but didn't suggest submissiveness or woo-woo. 
Tracy mixes spirituality and science in her practices – she has a Neuroscience background and often helps those who have experienced trauma through their experiences. She wanted to avoid any predictable symbols and colours often used by other yoga brands.
I created a brand that is bright and welcoming at the same time as being well as soft and compassionate. It has a safe, supportive and harmonious feel.
Branding and logo design
Brand Guidelines
Custom drawn brand pattern
Create a new brand identity and custom logo for And Exhale.
Develop And Exhale's brand personality, keywords and attributes
Provide style guidance for tone-of-voice and photography
Create a bespoke brand pattern
Design a website look-and-feel guide allowing Tracy to apply her new branding to their website.
Create comprehensive brand style guidelines giving Tracy the resources to use their new branding confidently, effectively and consistently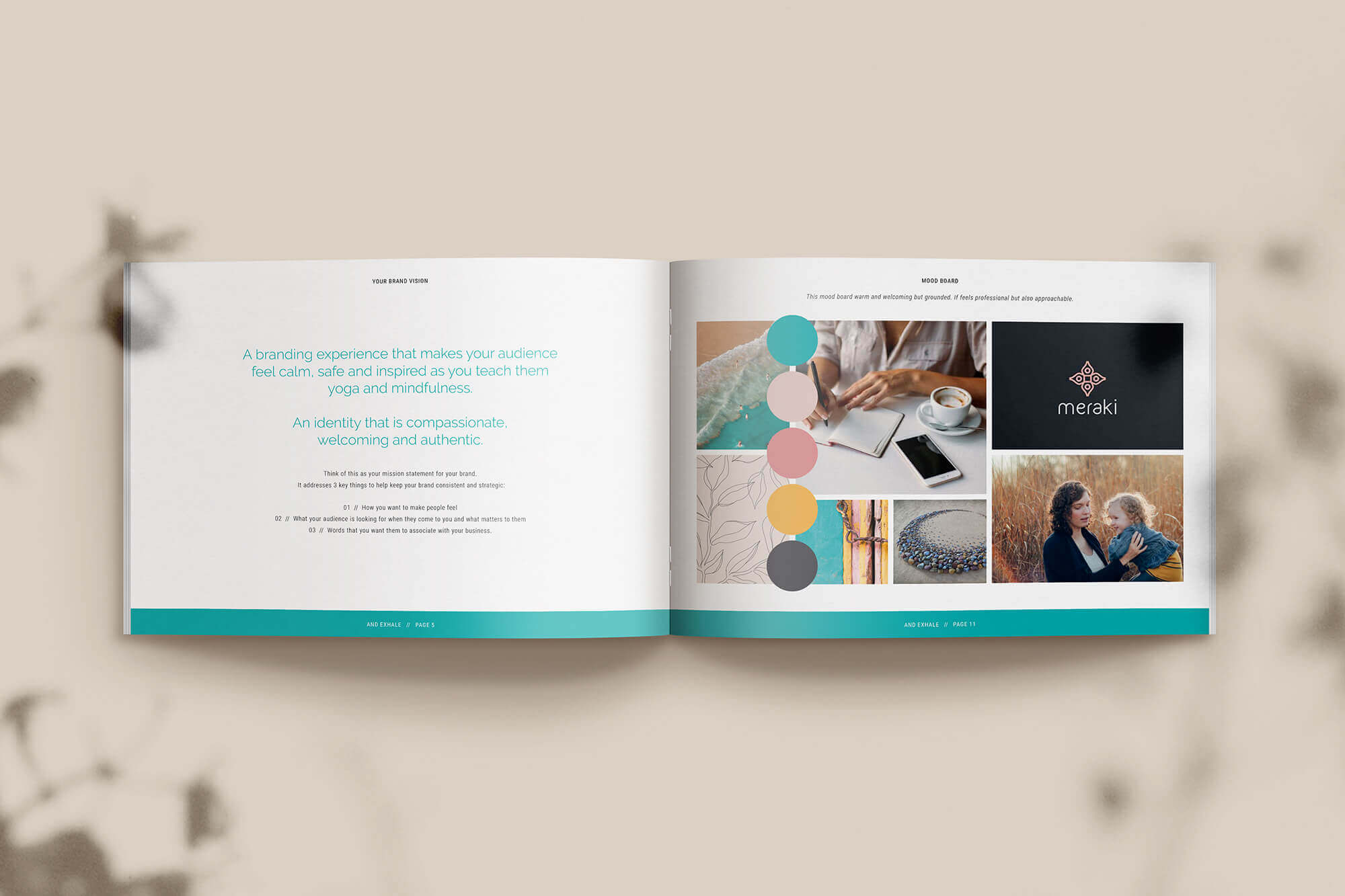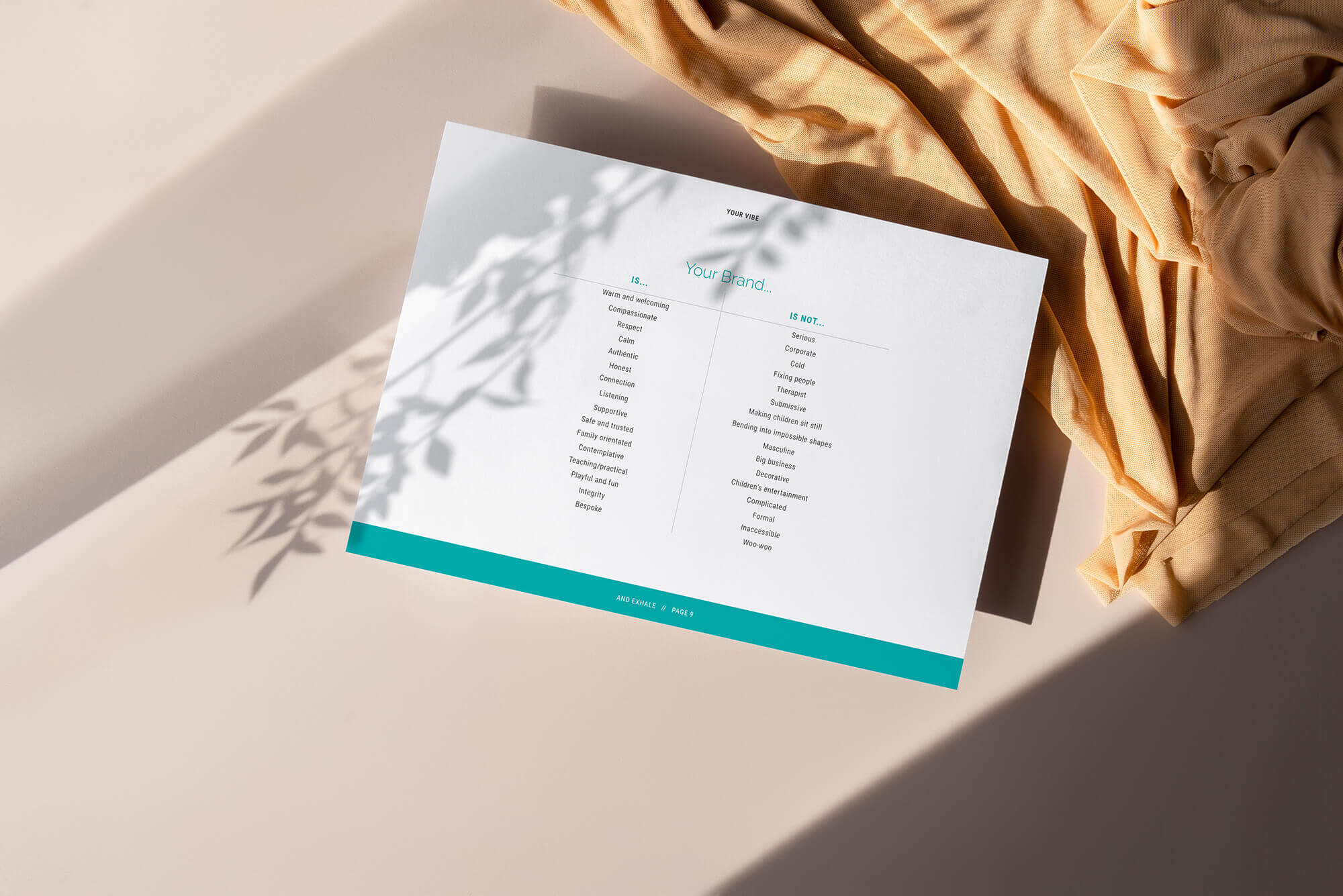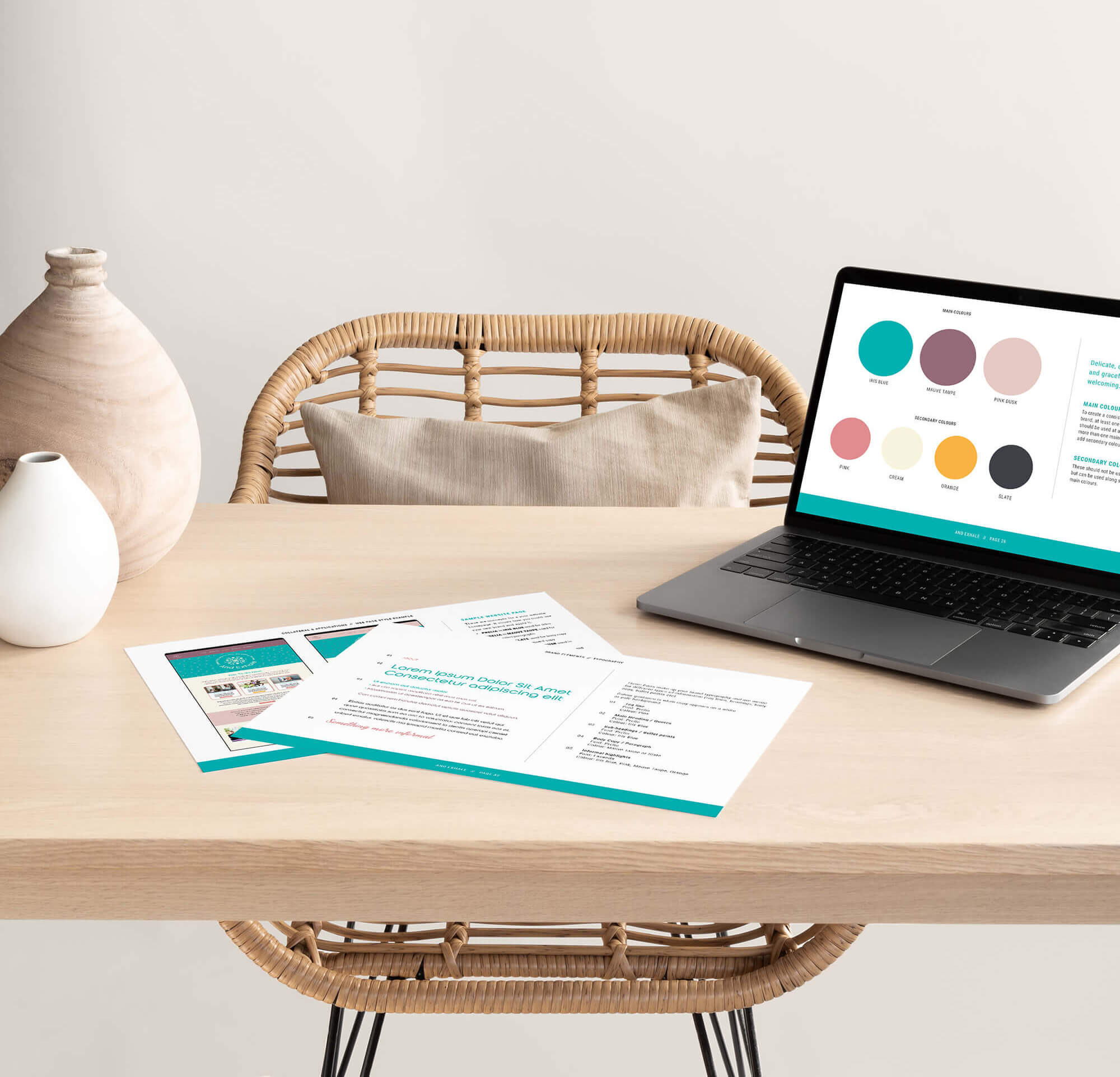 Looking to book a branding or website project?
Tap the buttons below to find out more.
To get tips and advice directly in your inbox, subscribe to our monthly newsletter.
"Oh my goodness, this is like finding solid gold bars! Your newsletter is so helpful and supportive and free! I can't thank you enough."
"If you're not signed up for the B Double E newsletter, then I think you're missing out big time!"
"Brilliant newsletter Helen & Rob, So glad I signed up. Lots of useful stuff and not too techy."
"Thanks so much for this – a really informative and fun read."
You might want to read...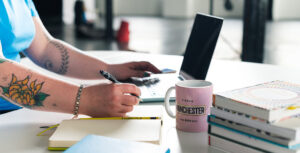 Get productive and save time with these useful design, workflow,...
Read More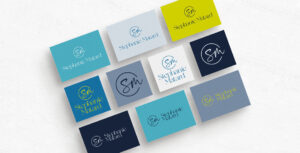 Read about what prompted Stephanie to start her branding project...
Read More