• Social Media Banners • Wavve Showreel Templates • Email Banner Image •
• Create a set of new social profile banners to be used on LinkedIn, Facebook, Twitter, SoundCloud, YouTube and WeTransfer
• Create a new email banner
• Design a set of 3 new templates to be used to showcase showreels with Wavve
• All designs to match Jill's new colour scheme.
"Helen totally nailed my project. Completely professional and I got exactly what I needed. I will be back, Thank you!"
"I loved how Helen presented ideas meaning I could visualise how it would look on my social pages. This really helped me choose ideas. The end result is exactly what I wanted."
"I would definitely recommend Helen and I have already today!"
Looking to book a branding or website project?
Tap the buttons below to find out more.
To get tips and advice directly in your inbox, subscribe to our monthly newsletter.
"Oh my goodness, this is like finding solid gold bars! Your newsletter is so helpful and supportive and free! I can't thank you enough."
"If you're not signed up for the B Double E newsletter, then I think you're missing out big time!"
"Brilliant newsletter Helen & Rob, So glad I signed up. Lots of useful stuff and not too techy."
"Thanks so much for this – a really informative and fun read."
You might want to read...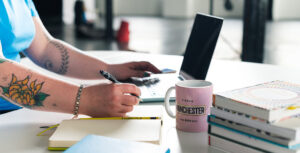 Get productive and save time with these useful design, workflow,...
Read More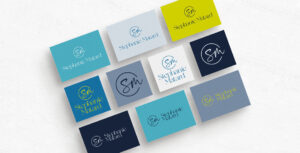 Read about what prompted Stephanie to start her branding project...
Read More