Voiceover Kate's branding was a few years old. She was happy with the overall design but wanted to make changes to her logo. Her original logo was only supplied as a png file, so Helen re-created her logo in illustrator then made the text amends Kate wanted and re-supplied the logo in various file formats.
The new logo was then added to newly designed business cards, social templates and HTML signature.
• Branding Refresh • Business Cards • HTML Email Signature • Social Media Templates •
• Update Kate's logo with new wording and colours.
• Design new business cards and an html email signature using her website as a style-guide
• Design a series of Instagram templates so Kate can easily add branded testimonials and quotes to her social feed
"Big shout out to Helen's amazing branding work. I can't recommend you enough. I'm delighted with the result!"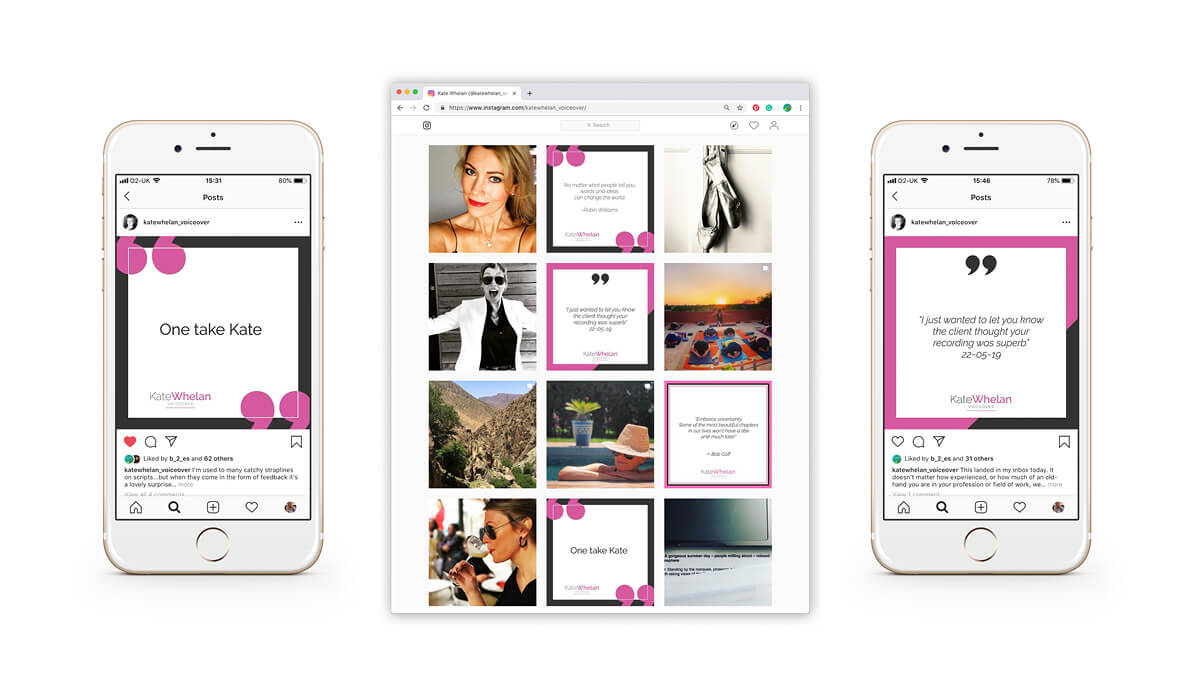 Get in touch to get a no obligation quote start your own project.
You might want to read...
What is SEO and why should you you care? Helen...
Read More