Voiceover Kate's branding was a few years old. She was happy with the overall design but wanted to make changes to her logo. Her original logo was only supplied as a png file, so Helen re-created her logo in illustrator then made the text amends Kate wanted and re-supplied the logo in various file formats.
The new logo was then added to newly designed business cards, social templates and HTML signature.
• Branding Refresh • Business Cards • HTML Email Signature • Social Media Templates •
• Update Kate's logo with new wording and colours.
• Design new business cards and an html email signature using her website as a style-guide
• Design a series of Instagram templates so Kate can easily add branded testimonials and quotes to her social feed
"Big shout out to Helen's amazing branding work. I can't recommend you enough. I'm delighted with the result!"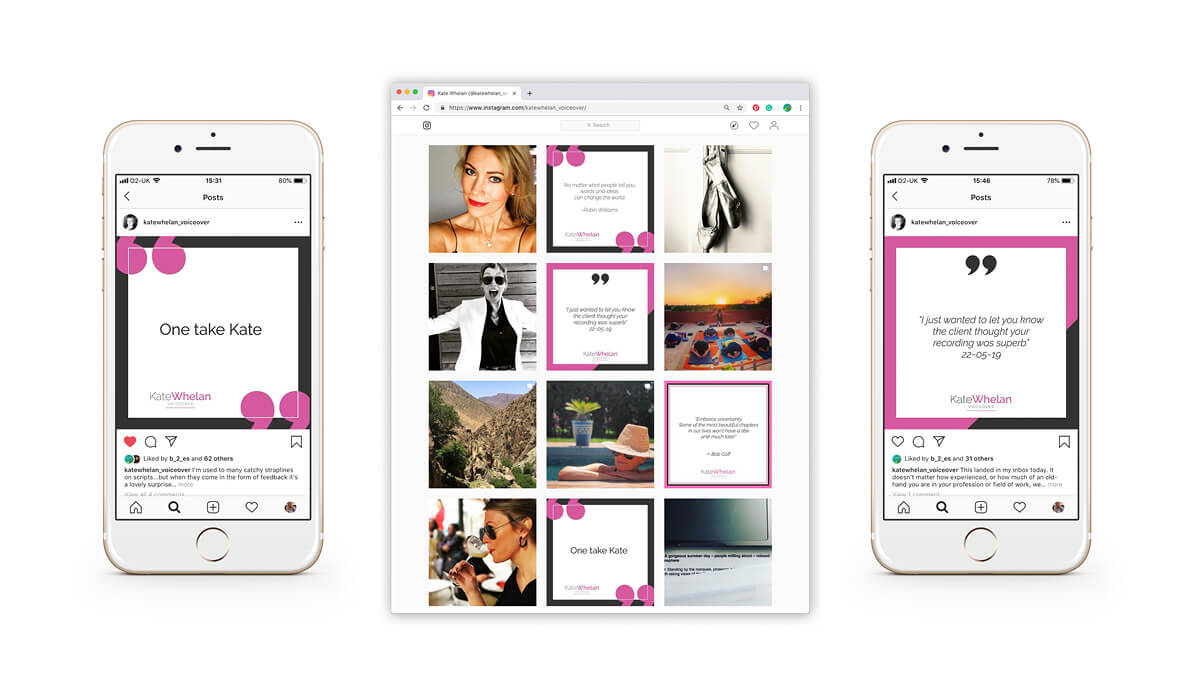 Looking to book a branding or website project?
Tap the buttons below to find out more.
To get tips and advice directly in your inbox, subscribe to our monthly newsletter.
"Oh my goodness, this is like finding solid gold bars! Your newsletter is so helpful and supportive and free! I can't thank you enough."
"If you're not signed up for the B Double E newsletter, then I think you're missing out big time!"
"Brilliant newsletter Helen & Rob, So glad I signed up. Lots of useful stuff and not too techy."
"Thanks so much for this – a really informative and fun read."
You might want to read...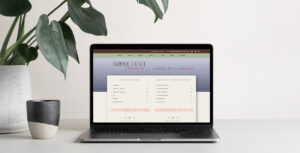 Completely un-prompted, Sophie wrote about her experience of working with...
Read More