Branding and logo design, website design and build, and business stationery design.
Nicola Burgess – Narrator, actor, voice over
Narrator, actor and voice over – Nicola is a storyteller. That story could be told on-stage, through audiobooks, e-learning, gaming, drama, documentary or corporate. work. Telling compelling stories and connecting emotionally with the listener is her speciality.
Nicola wanted a new brand and website that reflected her clean, clear sound and efficiency. Her brand is graceful and organised, calm and supportive with a familiarity that makes people feel relaxed and calm. 
Branding and logo design
Brand Guidelines
Letterhead and Business Cards
Website design and build
Create a new brand identity and custom logo for Nicola.
Discover Nicola's brand vision and identify her target audience
Build brand consistency across her 3 areas of work – narration, acting and voiceover
Develop Nicola's brand personality, keywords and attributes
Provide style guidance for tone-of-voice and photography
Create a bespoke brand pattern
Design and build a website with the new branding
Give guidance on website content and structure for best user journey and SEO
Create comprehensive brand style guidelines giving Nicola the resources to use her new branding confidently, effectively and consistently
Design letterhead and business cards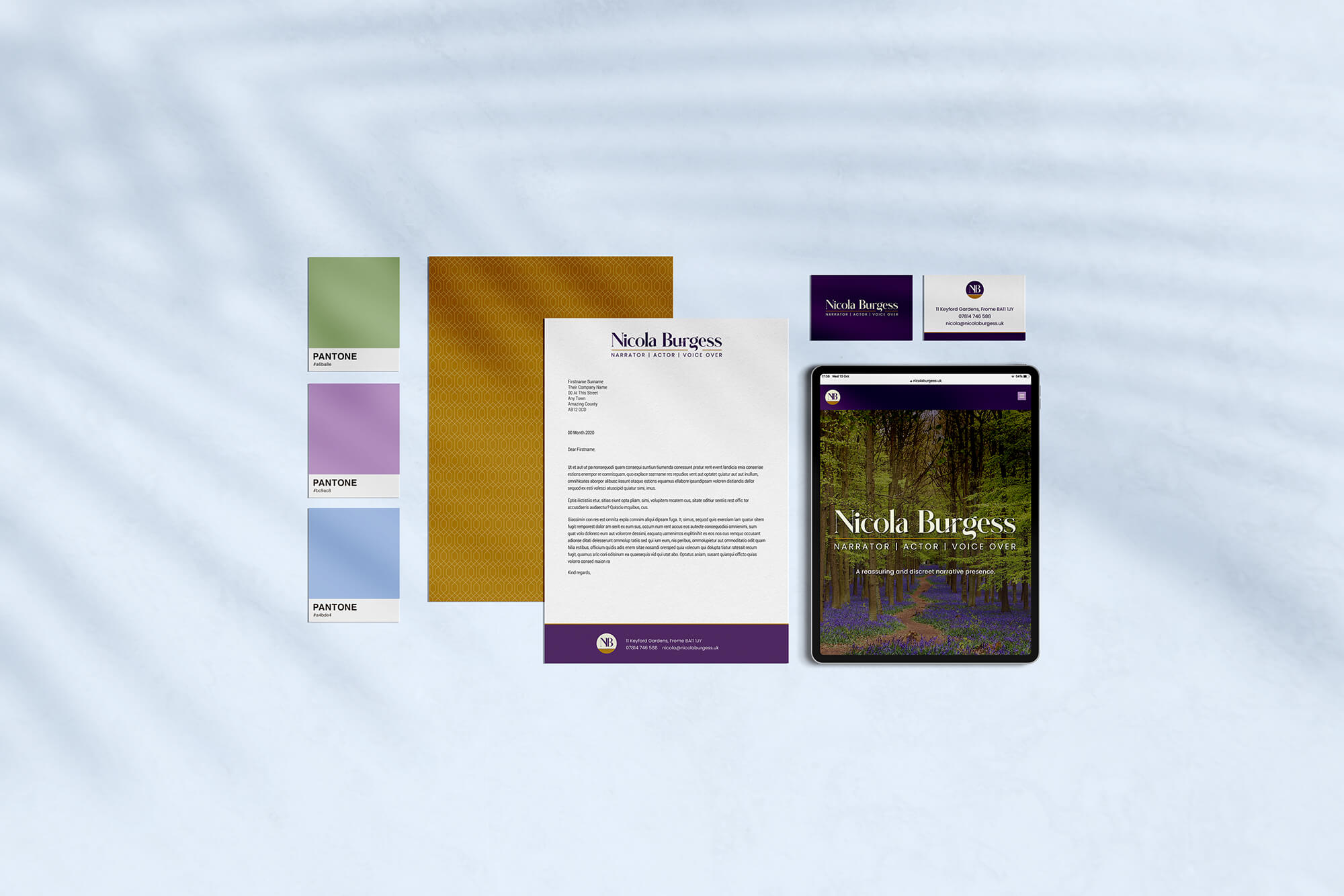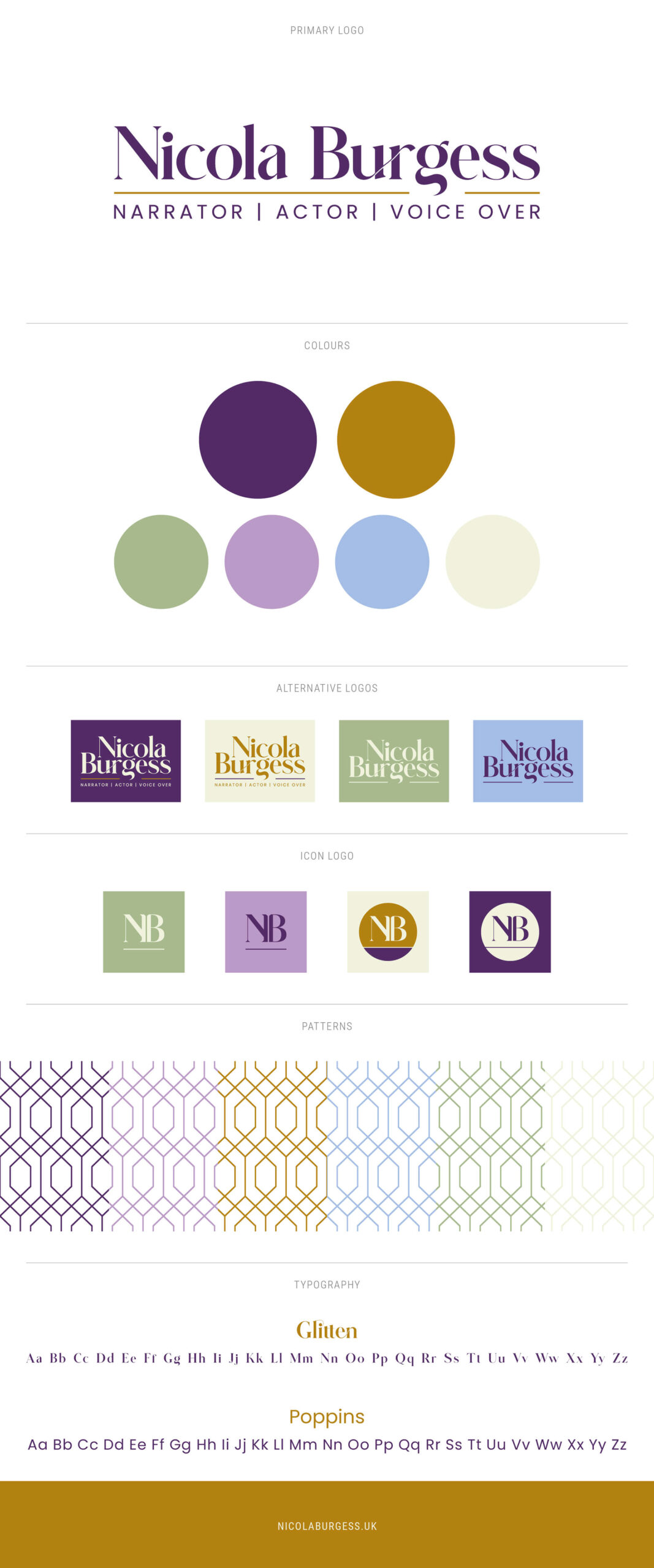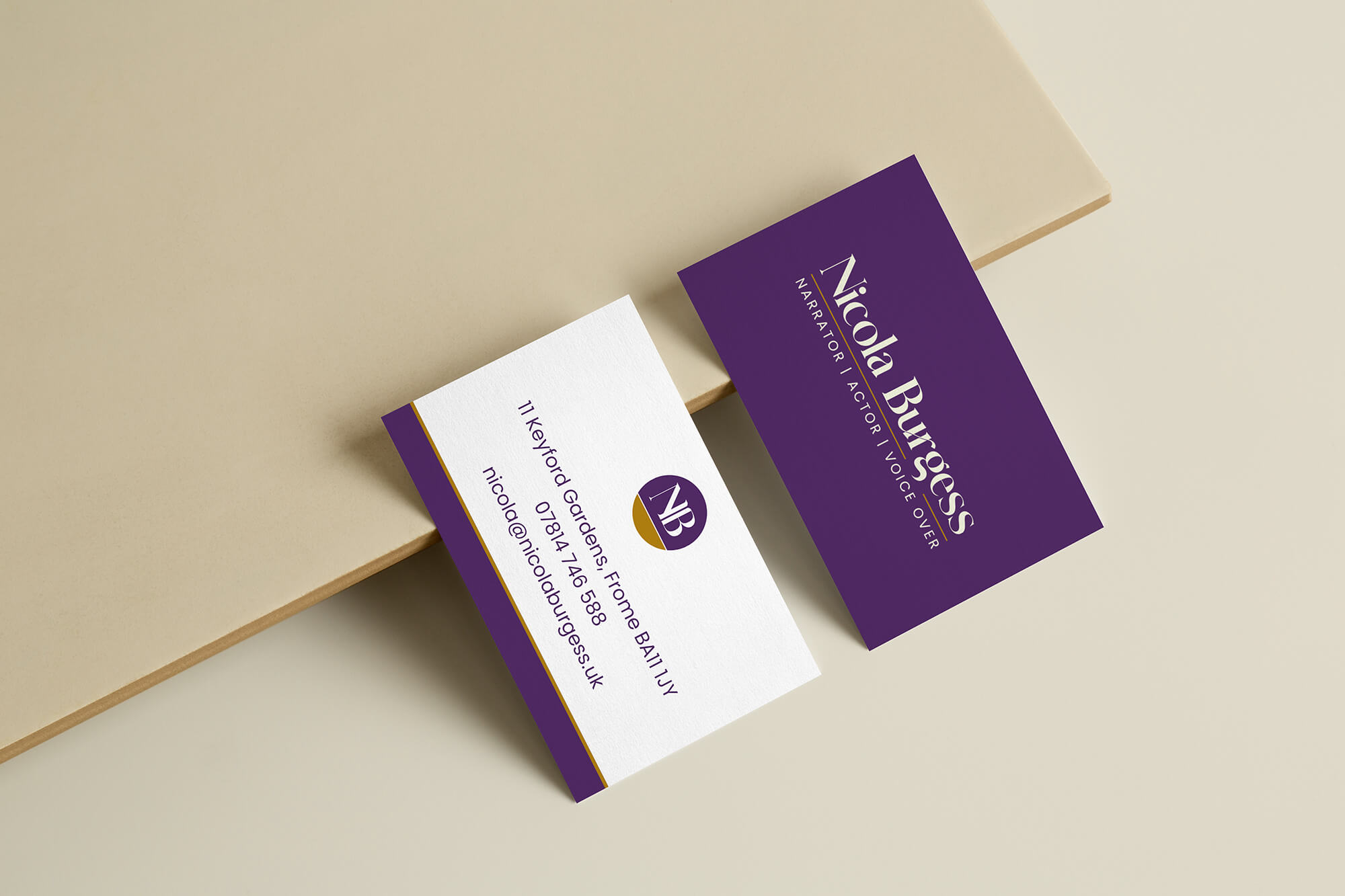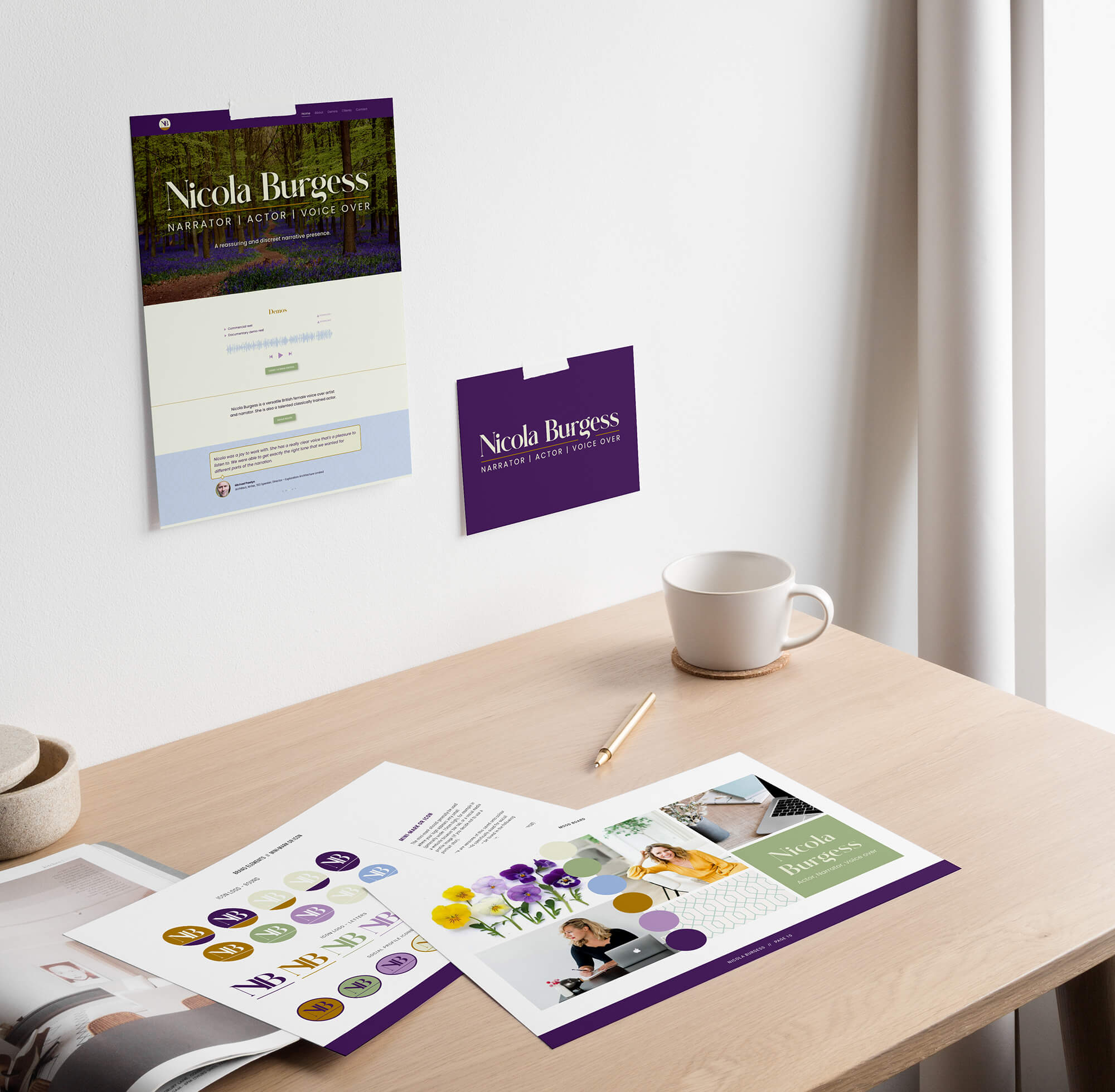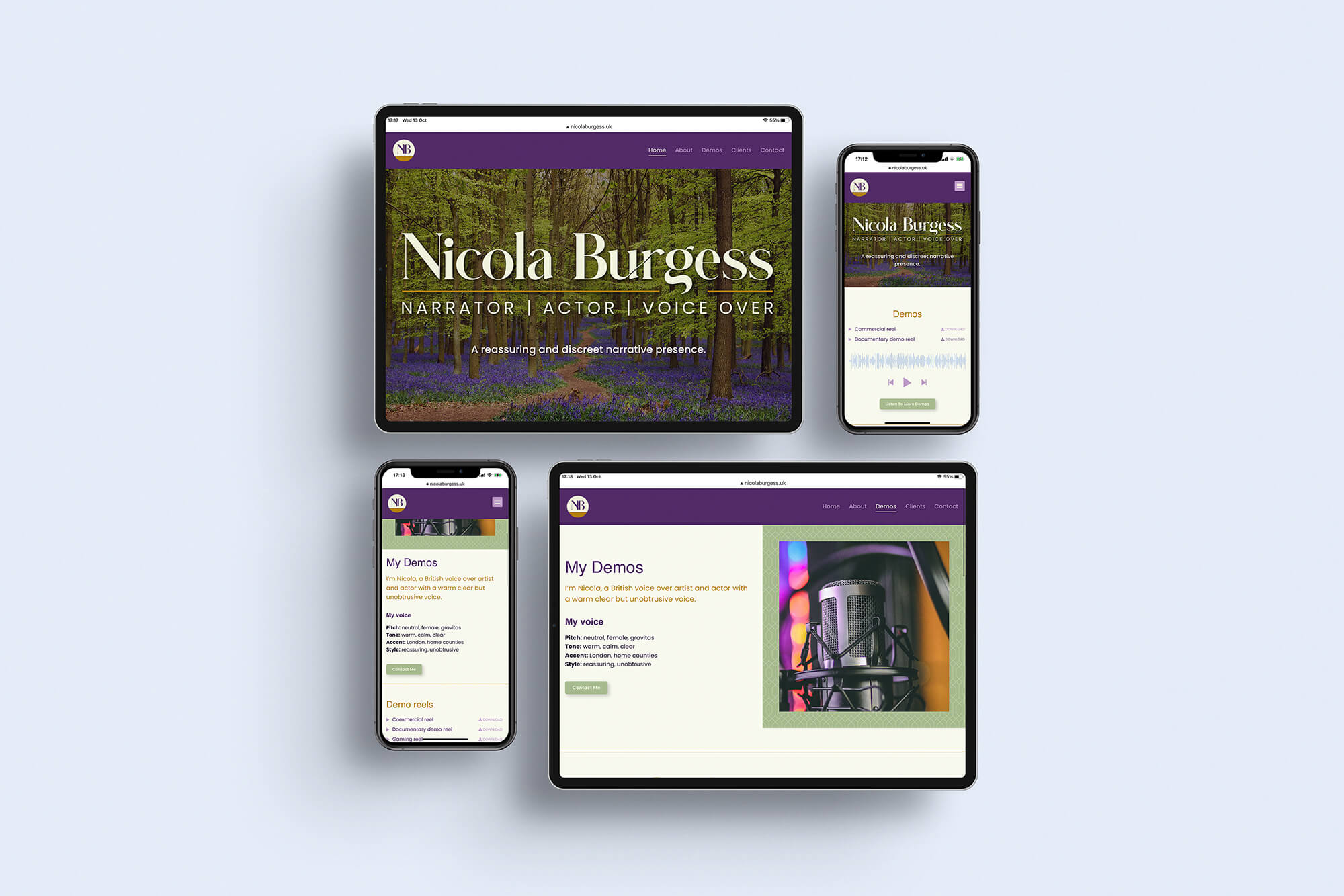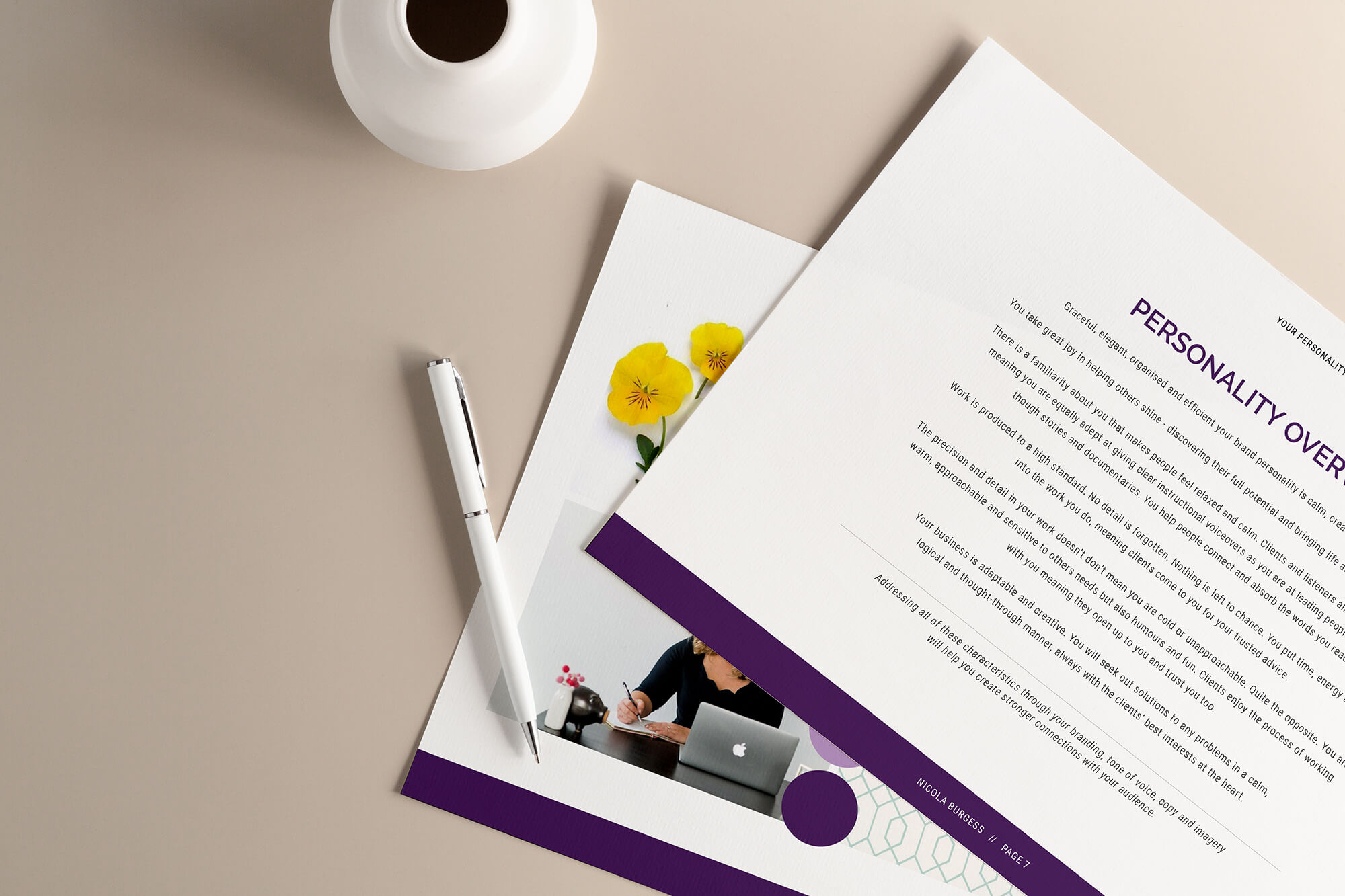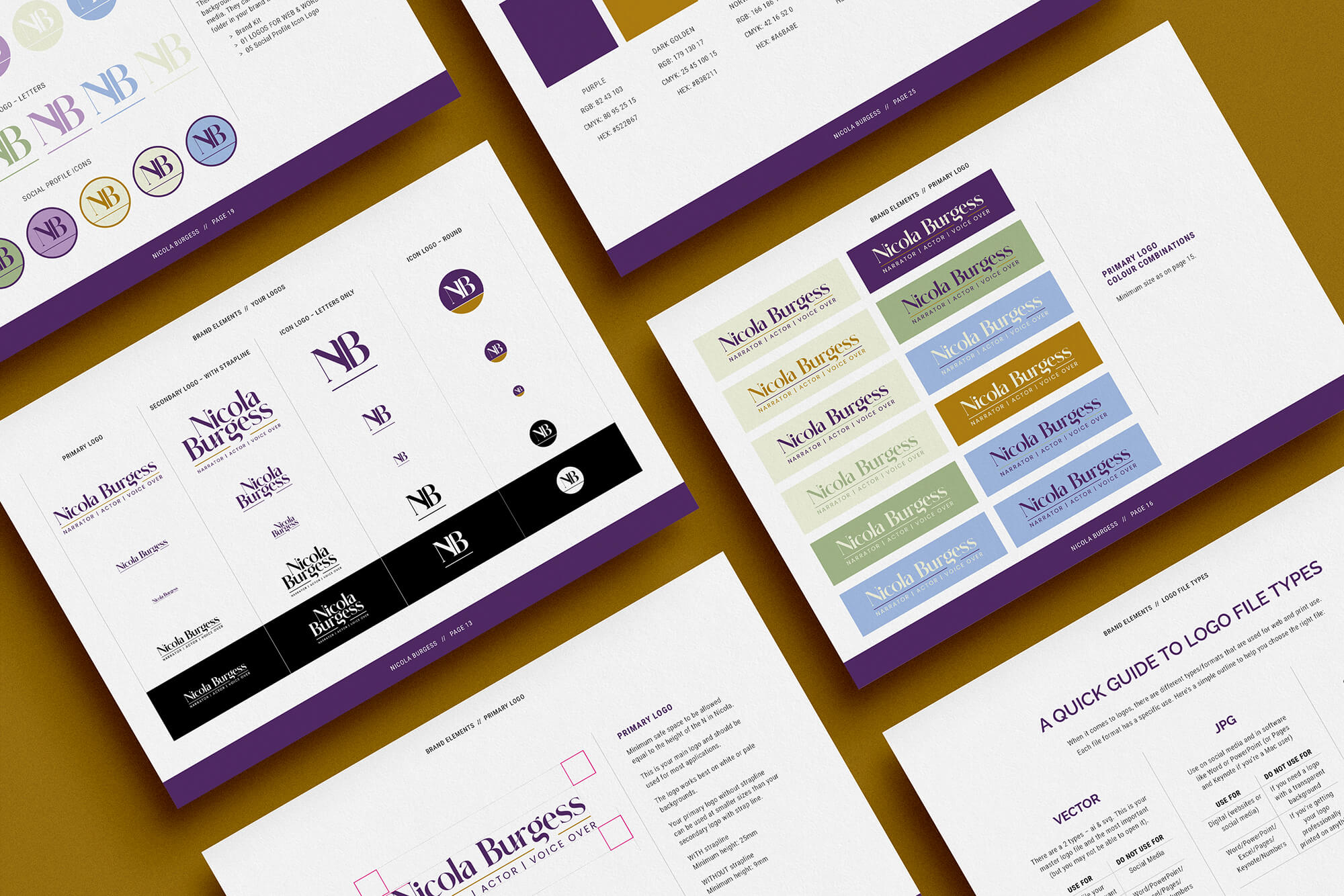 Looking to book a branding or website project?
Tap the buttons below to find out more.
To get tips and advice directly in your inbox, subscribe to our monthly newsletter.
"Oh my goodness, this is like finding solid gold bars! Your newsletter is so helpful and supportive and free! I can't thank you enough."
"If you're not signed up for the B Double E newsletter, then I think you're missing out big time!"
"Brilliant newsletter Helen & Rob, So glad I signed up. Lots of useful stuff and not too techy."
"Thanks so much for this – a really informative and fun read."
You might want to read...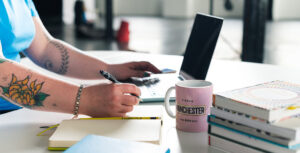 Get productive and save time with these useful design, workflow,...
Read More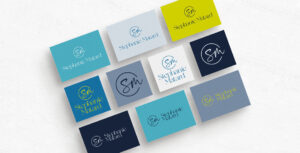 Read about what prompted Stephanie to start her branding project...
Read More