Do you want your social media feeds to match your branding? Do you want simple-to-use templates you can use over and over again?
Helen can design you your own branded social media templates.
Designed to match your branding, these templates allow you to add your own text and quotes to any social media platform. Choose from either square, portrait, landscape or a mix of all three, Helen will design a selection of options for you to choose from.
You'll get unique branded templates that you can use over and over again.
3 BANNERS = £90
5 BANNERS = £140

8 BANNERS = £230
Choose from the following sizes:
Facebook Page, Facebook Group, Twitter, LinkedIn, Pinterest, YouTube, SoundCloud, other (please specify platform & size)
2 TEMPLATE SETS = £60
(2 designs, 3 sizes, 6 files)
4 TEMPLATE SETS = £110
(4 designs, 3 sizes, 12 files)

9 TEMPLATES SET = £250
(9 designs, 3 sizes, 27 files)
Each template set includes 1 of each:
SQUARE / Suitable for use as an Instagram feed post or Facebook feed post
PORTRAIT / Suitable for use as an Instagram Stories post, Facebook Stories post or Pinterest post
LANDSCAPE / Suitable for use as a Twitter post
Multiple size template set Example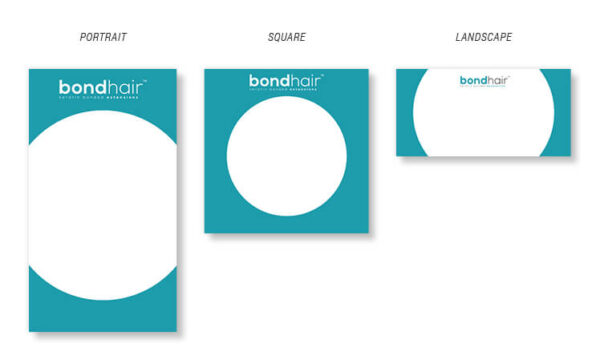 Firstly I'll need you to send me your logo and links to your website so I can see what your branding looks like. I will then design a few options for you. You then get to pick which ones you want to use, and I'll send the files to you. If you want to make changes to any of the initial designs, that's fine too.
Once you've chosen your designs I'll send you jpeg files that you can add text or images to using apps or software such as Canva, Phonto, Photoshop or Wavve (there are lots of free apps that you can use to do this).
Will anyone else get the same designs as me?
No. The designs will be unique to you and your brand.
Where can I use the templates?
Templates can be designed for use on any social media platform. You can choose a templates for a single social platform or a mix. It's up to you.
"Helen totally nailed my social banners project. Completely professional and I got exactly what I needed. I loved the presentation of ideas, and the way I could visualise how it would look. I would definitely recommend you and I have already!"
"Big shout out to Helen's amazing branding work… Can't recommend her enough. I was delighted with the result!"
"Thank you SO much. It's absolutely fantastic what you've done. Wow! I think the banners look great and the social templates too!"
Some of Helen's social template projects
Get in touch to get your own personal branded social media templates.
To get the latest news, tips and advice sign-up to our newsletter
You'll get a free Studio Troubleshooting Guide DOWNLOAD when you sign-up.
You might want to read...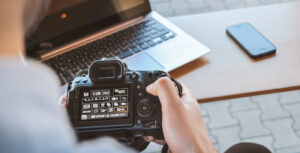 Helen give tips and things to think about to ensure...
Read More