Helping Voiceovers
to be Seen and Heard
B Double E is audio engineer and producer Rob Bee and brand and web designer Helen Bee. Together we help voice artists look and sound their very best.
Collectively we have more than 40 years' experience in our respective industries working for some of the UK's most well-known voiceovers, TV and radio production companies, advertising and design agencies and independent businesses.
Voiceover Service Provider of the Year
To get tips and advice directly in your inbox, subscribe to our monthly newsletter.
"Oh my goodness, this is like pulling a few weeds in the veg patch and finding solid GOLD bars beneath!!! Your newsletter is so helpful and supportive… And free! I can't thank you enough."
"Rob knows literally everything and is all you could ever need when it comes to audio advice and guidance."
"I cannot recommend Helen enough. The whole process of designing and building a website and branding package was so much more than I imagined. Helen really takes her time to get to know you and your brand, and nothing is too much trouble. Highly recommended!"
"Helen really understands the voice industry and went the extra mile to tie in the branding for RichCraft with my personal voiceover site."
"Highly recommended – Rob is approachable, generous, creative and flexible. An excellent experience making my voice reels – he tailored his service to suit my needs."
Helping voicevers to be seen and heard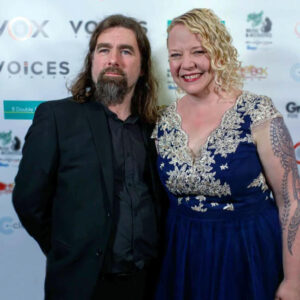 Rob Bee is the 'heard' half of B Double E; he's an audio producer, engineer, trainer and studio set-up and tech whizz.
Helen Bee is the 'seen' half; she does all things visual – branding, websites, bespoke social templates.
Together we offer a range of services that support voice artists including:
Take a look at some of Helen's latest branding and website projects.
Samantha Boffin Voiceover & Podcaster
Website Design & Build
Grace Hale Spa
Website Design & Build
Abbe Opner Voiceover & Narrator
Branding & Logo Design • Website Design & Build • Business Stationery • Social Media Templates
"Rob is a shining light of audio wonderfulness. Seriously. He is, without hesitation, our go-to man for anything audio production or studio engineering related. Would highly recommend!"
"Helen totally nailed my social banners project. Completely professional and I got exactly what I needed. I loved the presentation of ideas, and the way I could visualise how it would look. I would definitely recommend you and I have already!"
"Rob has been my first choice for audio recovery and analysis since 2016. I love the quick turnaround time, the quality of his work and friendly manner."
"My brand and website are blinking brilliant – I can't quite believe how professional it's looking and sounding. I'm soooo pleased! You've truly worked miracles Helen."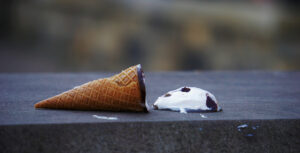 There's a lot that can go wrong in studio management. Rob takes a look at...
Read More