Helen creates voiceover brands that give you the confidence to promote your work.
More than just a logo, branding is about creating a vibe and visual style unique to you. One that allows you to promote your voice work and build long-term relationships with your clients. 
Branding is more than a logo
Creating an effective brand includes defining your business values, customer motivation and the feeling you want your clients to have when they interact with you. It's much more than just a logo.
I will help you define your voiceover business values, your audience and how you can use design to speak to your clients. At every stage, your brand's heart and soul will be at the centre of what we create. I'll help you develop a brand personality and embrace your niche.
At the end of the project, I'll give you tools and guidance on how to use your new brand. You will have the confidence to shout about what you do best – voice.
Bespoke branding and design
Every element of your branding is unique to you. I don't use clip art. I don't use pre-designed colour palettes. I don't use stock images. I design and draw everything from scratch, so it's 100% bespoke. At the end of your project, you will have something completely unique.
Investing in your voiceover business
Design takes time. Like, a lot of time. I like to do things well, and give you the best value for your investment too. Branding makes a big impact on your business – from building stronger connections with your audience to conveying the quality of what you do. Working with me is an investment in your business, so that value – and the hard work and time that is put into each project – is reflected in the pricing.
"Definitely work with Helen, she takes the time to understand you and your work to produce something special that not only looks great, but ticks all the boxes for the client experience."
"Getting clear on my branding is a liberating experience. I now have predefined colours, fonts, and guidelines that ensure my branding will be harmonious on every platform."
"We were both amazed by how well you have worded everything RichCraft wants to express! It was brilliant!"
"I love the work you've done! The message and wording is spot on and the imagery and colours too. I appreciate your rigorous systematic approach... it really does help keep the stages clear and stops my thoughts wandering off down rabbit holes!"
What's it like working with me?
I get it – if you're thinking of investing in your branding you want to make sure that you're working with the right person. You'll want to know how I work and what you'll get at the end of a project. Unprompted, Stephanie and Sophie did just that. You can read what they thought in their own words here…
Read about Stephanie's branding project experience here >>>
Read about Sophie's branding and website project experience here >>>
"I feel liberated. I feel much more confident and I've actually started booking paid jobs."
"Thanks so much for this. It's really inspiring! I think the brand personality is bob on – perfect. It really captures what I'm trying to achieve and capture with my website and branding."
"Big shout out to Helen's amazing branding work. I can't recommend you enough. I'm delighted with the result!"
"I now have a sophisticated visual identity and your processes helped me choose a new business name. It's given me the confidence to split off my voice work from my acting and pursuing a specific online marketing strategy for both areas of my work."
Branding package features:
Features

Essentials Package
£800
Signature Package
£1,700
Complete Package
£2,200

Brand Exploration Questionnaire

Your brand personality, vision statement, vibe, keywords & attributes
Branding and logo packages
I'm currently taking bookings for new projects to start in April onwards.
Essentials
Branding Package
Brand personality and vibe
Signature
Branding Package
Brand personality and vibe
Complete
Branding Package
Brand personality and vibe

Social templates & banners

Letterhead & business card
To get tips and advice directly in your inbox, subscribe to our monthly newsletter.
"If you're not signed up for the B Double E newsletter, then I think you're missing out big time!"
"Thanks so much for this – a really informative and fun read."
"Oh my goodness, this is like finding solid gold bars! Your newsletter is so helpful and supportive and free! I can't thank you enough."
"Brilliant newsletter Helen & Rob, So glad I signed up. Lots of useful stuff and not too techy."
You might want to read...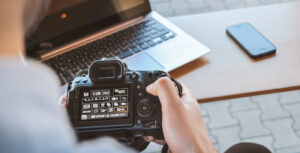 Helen give tips and things to think about to ensure...
Read More
"How do I pick the right colours for my brand?"...
Read More