Helping voiceovers to be seen and heard.
B Double E is audio engineer and producer Rob Bee and brand and web designer Helen Bee. Together we help voice artists look and sound their very best.
Collectively we have more than 40 years' experience in our respective industries working for some of the UK's most well-known voiceovers, TV and radio production companies, advertising and design agencies and independent businesses. 
Want to know what our clients think about what we do? Read some testimonials here. 
Best Voiceover Service Provider of the Year
We are very proud to be named 'Best Voiceover Service Provider of the Year' at the 2020 One Voice Conference Awards.
We offer a range of audio, studio, production, branding and web services. You can watch our quick video below or view our services to find out more.
Helen is the visual half of B Double E. She makes sure you always look your best, whether that be by creating heart-felt branding and logos, strategic websites or beautiful social media content. 
After graduating in 2000, Helen worked with some of the best advertising agencies and creative teams throughout Greater Manchester as a senior designer and studio manager. In 2014 she started her own freelance graphic design business, joining forces with husband Rob in 2017 when B Double E came to life.
Away from work Helen loves live music, cooking and she occasionally tries to garden.
Rob is a sound engineer and the audio half of B Double E with many years of professional experience behind him. He is also a mentor and trainer for Gravy For The Brain who provide world-leading voiceover training and resources.
He started out – as many engineers do – playing in a band as a teenager and having to scratch together PA systems for gigs and recording equipment to make demos.
After enrolling at Manchester's School of Sound Recording in 1998, Rob took a job working at one of the country's leading voiceover production studios where he became their senior production engineer, responsible for quality controlling the studio's output and training junior engineers. In 2012 he set up Bee Productive and joined forces with Helen in 2017.
Rob remains as passionate about sound as he was as a teenager, but now he has the experience, knowledge and wisdom to go with it.
Away from work, Rob loves making and drinking beer, live music and bird watching.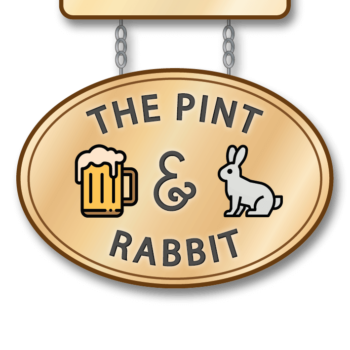 Come along to our virtual pub – The Pint & Rabbit
It started in April 2020 because we missed in-person socials when lockdown began. It's become our monthly highlight. Pop in for a swift half, prop up the bar all evening or just come along for a chat.
5pm – 8pm every 3rd Friday
Rob and Helen both write regular blogs covering tips and advice on a wide range of topics.
If you want to find out more, visit our blog.
Your showreels are probably the most important marketing tool you...
Read More
What is SEO and why should you you care? Helen...
Read More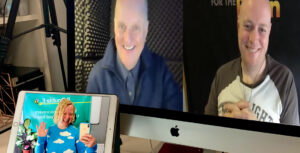 There are many and various awards open to voiceovers across...
Read More
We like to meet new people, so feel free to...
...or follow us on social media
Some of our wonderful clients