Whether you need audio producing for radio, television, website, telecoms system, audiobook or similar Rob has the experience and facilities to produce audio at the highest quality.
We cater for all your audio production needs from our professional recording studio and production suite.
"We started working with Rob in early 2018 and have to say the service and support we receive is second to none. We have a service level within the business that is really important to our clients and Rob has been instrumental in helping maintain this."
Rob's studio is equipped with the latest Pro Tools and Adobe Audition (amongst other DAWs and editors) and has remote connectivity to enable the studio to communicate with voiceover artists around the world.
As well as the all-important technical knowledge Rob's creative ear will bring your project to life and make it sound better than you thought it could.
Contact Rob to discuss your needs and for a no obligation quote.
Audio brochure recorded and produced for ATG
"I was recommended to Rob whilst working on a project that required optimisation of audio files. Rob was most helpful, his knowledge invaluable and rates more than reasonable. I have no hesitation in recommending him to you."
To get the latest news, tips and advice sign-up to our newsletter
You might want to read...
Your showreels are probably the most important marketing tool you...
Read More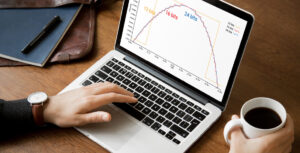 This month sees the first in an occasional series where...
Read More