Helping voiceovers to be seen and heard.
Helen Bee is the 'seen' half of B Double E; she does all things visual – branding, websites, bespoke social templates.
Chat to Helen about… Branding and Logos, Websites, Website Reviews, SEO and ongoing website and design support.
Together we help voice artists look and sound their very best.
Not sure how we can help you?
We're always happy to chat through options with you to help get the best from us and the most out of your budget. Just get in touch and we can arrange a free, no obligation short chat.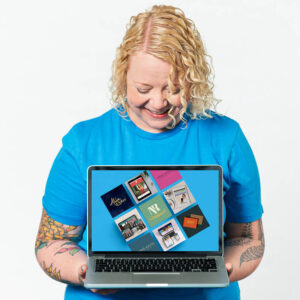 Take a look at some of Helen's brand and website projects
"Helen is a delight to work with. She is very straightforward and down-to-earth, and she manages the website development process extremely well, making it both simple and enjoyable. I recommend her without reservation."
"Oh my goodness, this is like pulling a few weeds in the veg patch and finding solid GOLD bars beneath!!! Your newsletter is so helpful and supportive… And free! I can't thank you enough."
"Highly recommended – Rob is approachable, generous, creative and flexible. An excellent experience making my voice reels – he tailored his service to suit my needs."
"Rob is a shining light of audio wonderfulness. Seriously. He is, without hesitation, our go-to man for anything audio production or studio engineering related. Would highly recommend!"
"Big shout out to B Double E's amazing branding work… Can't recommend Helen enough. I was delighted with the result!"
To get tips and advice directly in your inbox, subscribe to our monthly newsletter.
"Oh my goodness, this is like finding solid gold bars! Your newsletter is so helpful and supportive and free! I can't thank you enough."
"If you're not signed up for the B Double E newsletter, then I think you're missing out big time!"
"Brilliant newsletter Helen & Rob, So glad I signed up. Lots of useful stuff and not too techy."
"Thanks so much for this – a really informative and fun read."
You might want to read...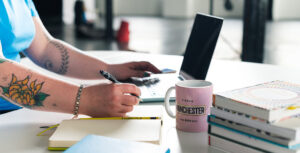 Get productive and save time with these useful design, workflow,...
Read More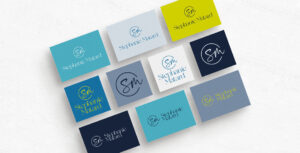 Read about what prompted Stephanie to start her branding project...
Read More