If you're just setting up your studio, upgrading your equipment, have a problem or just want to get the best out of what you already have; Rob is on hand to help.
I've worked at the very top end of voiceover production, and worked with the very best voice overs in the country. That has provided a fantastic insight into what you need from your studio set up. With over 20 years of professional experience, I'm also the studio tech mentor for Gravy For The Brain.
From choosing equipment to acoustic advice, I can help get the very best out of your studio. I can find the equipment you need, fit it and teach you how to use it to keep your studio up and running and sounding sweet. So whether you're just looking to replace a small piece of equipment or need a more comprehensive overhaul I can help.
Much can be done via email or zoom. Or even over the phone. But sometimes an in-person visit is needed. I can do this either as a part of a Studio Tickling Tour or just come and visit your studio. I've been found under desks and in tight corners with cabling in my hands over the length and breadth of the UK sorting and solving a range of issues. Have car, will travel!
"My studio after Rob has been in and sorted it out for me. It sounds amazing! The acoustics are fantastic. He's done such a great job and I'm really happy with it… it's incredible!"
Planning a Professional Studio at Home
If you're planning on moving your voiceover studio, or creating a recording space for the first time, here is some advice…
1-2-1 consultation from £60 per hour
If you have a set budget in mind, I will be happy to talk through some options with you.
"I had an issue with my setup – there was a buzzing in my cans that didn't manifest itself on my recording so I simply put up with it. Rob identified the problem, remedied it for me and checked all my connections and routing to ensure that it was all set up correctly. I can highly recommend Rob for all your audio needs, he's a great guy and extremely knowledgeable."
"Rob is always so helpful – it's great to be able to speak to him about my studio, when I need to test a new system or look at ways of improving my set up to make it sound as good as possible. He understands the studio set up from my point of view as well as that of the client. Thanks Rob!"
To get tips and advice directly in your inbox, subscribe to our monthly newsletter.
"Oh my goodness, this is like finding solid gold bars! Your newsletter is so helpful and supportive and free! I can't thank you enough."
"If you're not signed up for the B Double E newsletter, then I think you're missing out big time!"
You might want to read...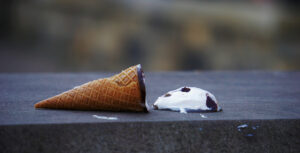 There's a lot that can go wrong in studio management....
Read More
A blog in which Rob critiques a piece of audio...
Read More