If you're just setting up your studio, upgrading your equipment, have a problem or just wanting to get the best out of what you already have B Double E is on hand to help.
Rob Bee has worked at the very top end of voiceover production, and working with the very best VOs in the country has provided a fantastic insight into what you need from your studio set up.
From choosing equipment to acoustic advice, we can help get the very best out of your studio. Rob can find you the equipment you need, fit it and teach you how to use it. B Double E can keep your studio up and running and sounding sweet, so whether you're just looking to replace a small piece of equipment or need a more comprehensive overhaul Rob can help.
"My studio after Rob has been in and sorted it out for me. It sounds amazing! The acoustics are fantastic. He's done such a great job and I'm really happy with it… it's incredible!"
1-2-1 consultation from £50 per hour
If you have a set budget in mind, Rob will be happy to talk through some options with you.
"I had an issue with my setup which had been annoying me for a while – there was a buzzing in my cans that didn't manifest itself on my recording so I simply put up with it. Rob identified the problem, remedied it for me and checked all my connections and routing to ensure that it was all set up correctly. I can highly recommend Rob for all your audio needs, he's a great guy and extremely knowledgeable."
To get tips and advice directly in your inbox, subscribe to our monthly newsletter.
"Oh my goodness, this is like pulling a few weeds in the veg patch and finding solid GOLD bars beneath!!! Your newsletter is so helpful and supportive… And free! I can't thank you enough."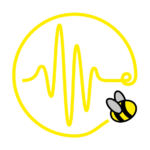 Do you need someone to visit your studio?
"Rob is always so helpful – it's great to be able to speak to him about my studio, when I need to test a new system or look at ways of improving my set up to make it sound as good as possible. He understands the studio set up from my point of view as well as that of the client. Thanks Rob!"
You might want to read...
Your showreels are probably the most important marketing tool you...
Read More
What is SEO and why should you you care? Helen...
Read More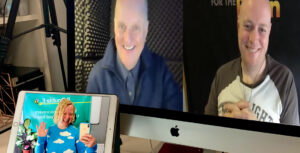 There are many and various awards open to voiceovers across...
Read More