In an ever-increasingly competitive voice over market, standing out from the crowd with a great brand and website is more important than ever.
I built my first commercial website in 1999 and designed my first company brand shortly after. I now specialise in branding and website design for voice over artists.
Here are a few of my favourite projects.
Natalie Miller Voiceover
Brand & Logo Design • Website Design & Build
Natalie Chisholm Voiceover
Brand & Logo Design
Nicola Burgess Narrator, Actor, Voice Over
Brand & Logo Design • Website Design & Build
And Exhale
Brand & Logo Design
Nic Redman Voiceover & Coach
Brand & Logo Design • Website Design & Build
Sebastian Brown Voices
Brand & Logo Design
A Truly English Voice
Website Design & Build
"Thanks so much for this. It's really inspiring! I think my brand personality is bob on – perfect. It really captures what I'm trying to achieve and capture with my website and branding."
"Big shout out to Helen's amazing branding work… Can't recommend her enough. I was delighted with the result!"
"Helen really understands the voice industry and went the extra mile. if someone needs help developing their brand Helen is the person they should go to."
"Helen is a delight to work with. She is very straightforward and down-to-earth, and she manages the website development process extremely well, making it both simple and enjoyable. I recommend her without reservation."
Want to book your own branding or website project?
Tap the buttons below to find out more.
Lots of tips, advice and updates covering audio production, studio setup, branding, websites and more…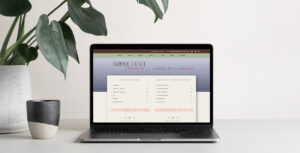 Completely un-prompted, Sophie wrote about her experience of working with...
Read More
Make sure your website is client-friendly, built to land you...
Read More