Helen Bee specialises in voiceover branding and website design. She has worked on a wide variety of design projects with lots of clients over the years. Here are just a few of her favourite projects…
Samantha Boffin
COMING SOON
Website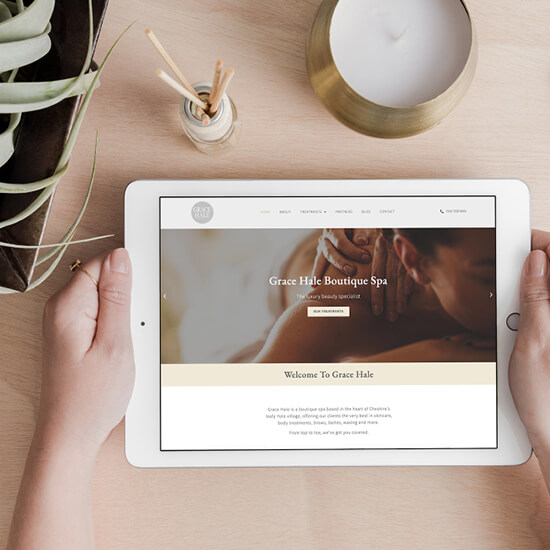 Grace Hale boutique spa
COMING SOON
Website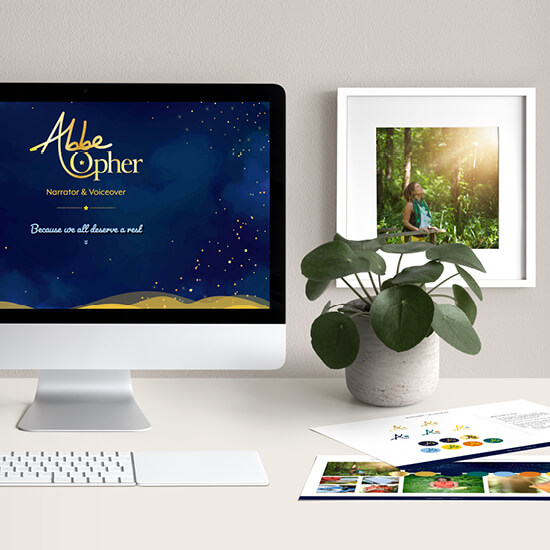 Abbe Opher Voicerover & Narrator
COMING SOON
Brand Identity • Logo • Website
Business Stationery • Social Media Templates
"Thanks so much for this. It's really inspiring! I think the 'brand personality' is bob on – perfect. It really captures what I'm trying to achieve & capture with the website and branding."
"Big shout out to Helen's amazing branding work… Can't recommend her enough. I was delighted with the result!"
"A brilliant experience. Thanks Helen!"
"Helen is a delight to work with. She is very straightforward and down-to-earth, and she manages the website development process extremely well, making it both simple and enjoyable. I recommend her without reservation."
Thinking about starting your own branding or website project?
You might want to read...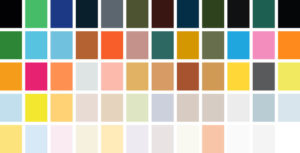 Picking out your brand colour palette for your voiceover business...
Read More
A voiceover brand personality reflects the tone of voice, colour...
Read More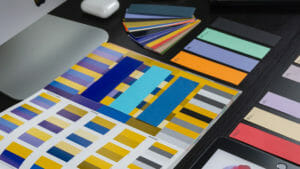 Voiceover artists know that branding is important, but why? What...
Read More