Most people can find their way around the basics of editing software, but most software does much more than the basics and includes many shortcuts and utilities that can increase the quality and efficiency of what we do.
"Rob's an expert in his field and made us all feel very relaxed during the training session. It's like talking to your best mate. Brilliant experience!"
"Rob is an excellent and patient teacher – he takes time to explain and demonstrate things very clearly and I certainly learnt some new tricks! I wouldn't hesitate to recommend his training to others."
Watching a webinar and realising I'm not tech-stupid – I just need a coach as good as Rob!
An increasing number of clients require a finished piece of audio. Being able to offer a fuller production service can win you more work and increase your confidence in pitching for more complex jobs. Rob can help.
With experience in Audition, Pro Tools, Sound Forge, Audacity and others Rob has spent time teaching a number of jobbing VOs how to get the best out of their software. This can be done either as a one to one session in person or via Skype. Rob can also run day group sessions teaching specific programs or techniques.
Best Voiceover Service Provider of the year
Rob is a mentor and trainer for Gravy For The Brain who provide world-leading voiceover training and resources. He was also nominated for 'Best Voiceover Service Provider' at the 2019 and 2020 One Voice Conference Awards.
"Investment tip: I've just spent 4 hours in the company of Rob Bee. Very productive evening of learning. If you fancy a bit of education as to why things work, how things work, which will ultimately lead to getting more work then give him a call. Got an issue with your software? Want to get the most of your kit? He is a minefield of knowledge. Now, I know a fair bit about my kit and how it works, but there were some bits I felt I needed to know more about and Rob sorted me out... book a visit."
1-2-1 training from £50 per hour
If you have a set budget in mind, Rob will be happy to talk through some options with you.
"Despite working 99% of the time on my own from my own studio, I need to know I can develop my skills so that I can always meet the needs of my clients. I turned to Rob for training and will be back in the future. He was flexible in fitting around my schedule, cost-effective, and most importantly – effective. It's a great resource to have easy access to!"
"A very big thank you to Rob Bee. I have learned more about Pro Tools recording software/hardware in one day than I have done in the last 5 years – thank you! I would recommend Rob to any voiceovers who would like to enhance their recording technical abilities."
To get tips and advice directly in your inbox, subscribe to our monthly newsletter.
"Oh my goodness, this is like pulling a few weeds in the veg patch and finding solid GOLD bars beneath!!! Your newsletter is so helpful and supportive… And free! I can't thank you enough."
Read our blog for voiceover tips...
Your showreels are probably the most important marketing tool you...
Read More
What is SEO and why should you you care? Helen...
Read More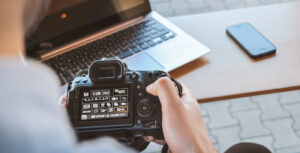 Helen give tips and things to think about to ensure...
Read More