For voiceovers, your showreel is one of the most important pieces of audio you have to deal with as it is what you will use to get work.
You need your showreel to be as well produced as possible to give your prospective clients confidence in you and your brand.
"The reaction to my most recent commercial demos was great, and the production on them was mentioned numerous times. Because of Rob's commercial past, he has a fantastic ear and his editing skills are second to none. Helpful, efficient, friendly attention to detail and always top drawer."
As a producer since 2000, Rob not only has the experience and skills needed to put together a reel, but he also knows what producers want to hear when they're listening to showreels.
So whether you're just starting out in the industry or you're an old hand looking for a refresh, don't leave it to chance – get Rob to produce your showreel.
Some of the reels Rob has produced...
Emma Hignett – commercial showreel
Noni Lewis – gaming showreel
Claire Wyatt – Halloween showreel
Kenny Blyth – accents reel
"No fuss, no faff. Just good clean work. Turns out the studio tickler can also use his tickling stick on demos! Thanks Mistar Gwenynen [Mr Bee] for tickling, smoothing and generally sorting out my gaming and commercial demos."
To get the latest news, tips and advice sign-up to our newsletter
You'll get a free Studio Troubleshooting Guide DOWNLOAD when you sign-up.

You might want to read...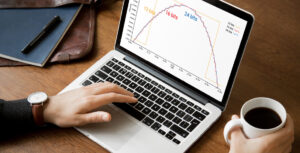 This month sees the first in an occasional series where...
Read More