Your voice showreels are an extremely important part of your marketing.
A reel that demonstrates your strengths in the most clear and concise way possible and keeps the listeners attention can make all the difference between winning and losing jobs. So it's crucial that you get your reel made by someone you work well with and who knows how to direct voiceovers and produce compelling audio. Rob is your man.
"The reaction to my most recent commercial demos was great, and the production on them was mentioned numerous times. Because of Rob's commercial past, he has a fantastic ear and his editing skills are second to none. Helpful, efficient, friendly attention to detail and always top drawer."
For many of my 20 years of voiceover production I've been listening to reels in order to cast voiceovers for jobs. I've listened to literally thousands of reel and I know what does and doesn't work from the perspective of the producer/casting agent. Couple this with my skills with directing voices, choosing music/sfx, and audio production you will get a first class reel from me.
I offer a full service – from script writing through to final delivery – but unlike many showreel production services I can custom make a package to suit your budget. I'm happy to take your half-done reel and finish it off for you, montage live jobs you've done in the past, work with your self-recorded clips or go whole hog and hire an external studio for the whole 'studio experience'.
I can design a package that will suit your needs or your budget.
Some of the reels Rob has produced...
Emma Hignett – commercial showreel
Noni Lewis – gaming showreel
Claire Wyatt – Halloween showreel
Kenny Blyth – accents reel
"No fuss, no faff. Just good clean work. Turns out the studio tickler can also use his tickling stick on demos! Thanks Mistar Gwenynen [Mr Bee] for tickling, smoothing and generally sorting out my gaming and commercial demos."
To get the latest news, tips and advice sign-up to our newsletter
You might want to read...
Your showreels are probably the most important marketing tool you...
Read More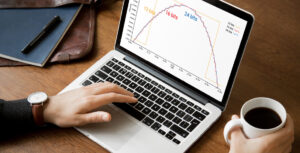 This month sees the first in an occasional series where...
Read More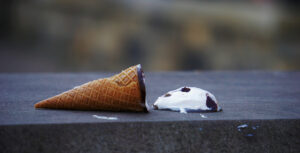 There's a lot that can go wrong in studio management....
Read More