Discover ways to improve your website without a re-build.
Reviews are perfect for voice actors who have a website, but are looking for ways to improve their overall online presence and branding.
Why get a website review?
If you're an experienced voiceover wanting to get the most out of your current website and brand, or you're just starting out and want to know how to make the most of a smaller budget, reviews will give you lots of suggestions and ways you can improve your online presence. 
Helen will assess your website then compile a list of suggestions for improvement. Some might be simple ways to improve the layout or structure of your website or ways to ensure you are easily contactable. Some suggestions might be more involved, like how to improve your SEO or search results or how to better use your brand colour palette.
Every review is unique and specific to you and your website.
"I'm really pleased with the Voiceover Social Podcast website. It's now an even better version of the website I had in my head but didn't have the skills to manifest."
"I am delighted with the improvements to my website and google business page. I really enjoyed working with Helen and felt in very safe and professional hands."
"I was frustrated and pretty much directionless about my brand, website and social media. Now, I feel like I have direction. You've added so much value - the whole process is a treat!"
The reviews are for anyone wanting to want to make the most of the website and branding they already have. It is perfect for voiceovers who already have a website and are looking for ways to improve it. 
Does it matter how my website is built?
No – the review can be done on any website.
What happens if I don't know how to make some of the suggested changes?
Don't worry – I'm here to help. We'll go through the list of suggestions together to make sure you understand everything. If you want, you can book me so I can make the changes for you. This is an optional add-on, and at all times you're in control.
"Helen is an excellent listener and was very responsive to our needs. The main thing we liked about working with Helen was that she understood exactly what we wanted, and brought us even more than that. You can trust her to make you look good."
"Figuring out what I needed when I don't have a lot of knowledge in this area was the hardest part for me. From the initial conversation that we had and the follow-up information that Helen provided, she made it easy for me to see where the gaps were. I can't think of anything that Helen could have done to make things easier. It felt as though we were working on it together. I wouldn't hesitate to recommend Helen."
"I always ask clients who contact me where they found me. After the changes you suggested and made on my website, I noticed an increase in people who found me through my website."
"I previously felt embarrassed knowing that our inadequate website was being seen by hundreds of people and reflecting badly on our professionalism. I now feel confident that we are being represented online by a website that accurately reflects us. Helen had loads of ideas about how to improve things."
Estimated Timeline: 1 – 2 weeks
To book your review, please complete the short form below. No payment is taken at this stage.
"Everything is now so much more co-ordinated across my social feeds and website. My website is now exactly as I wanted it to look and works perfectly on both larger screens and mobile devices. It all looks so much more polished when I share my website with a prospective client and feels so much more professional."
To get tips and advice directly in your inbox, subscribe to our monthly newsletter.
"Oh my goodness, this is like finding solid gold bars! Your newsletter is so helpful and supportive and free! I can't thank you enough."
"If you're not signed up for the B Double E newsletter, then I think you're missing out big time!"
"Brilliant newsletter Helen & Rob, So glad I signed up. Lots of useful stuff and not too techy."
"Thanks so much for this – a really informative and fun read."
You might want to read...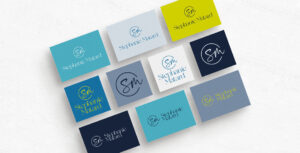 Read about what prompted Stephanie to start her branding project...
Read More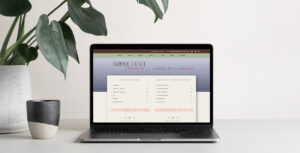 Completely un-prompted, Sophie wrote about her experience of working with...
Read More