We are here to make our clients' lives easier, so it's fantastic when we get good feedback. Here are just some of their kind words…
"My brand and website are blinking brilliant – I can't quite believe how professional it's looking and sounding. I'm soooo pleased! You've truly worked miracles Helen."
"Rob knows literally everything and is all you could ever need when it comes to audio advice and guidance."
"Rob has been my first choice for audio recovery and analysis since 2016. I love the quick turnaround time, the quality of his work and friendly manner."
"We have a much improved and super smart web site thanks to branding expert Helen Bee. She really understands the voice Industry. If someone wants to really flesh out and develop their brand Helen is the person to go to."
Some of our wonderful clients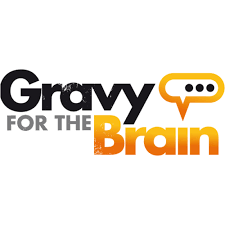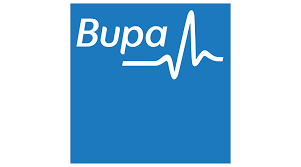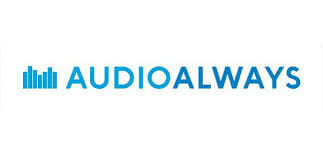 "I got so much more bang for my buck than I was expecting. The site looks great and I couldn't be happier. I have no hesitation in recommending Helen."
"We started working with Rob in early 2018 and the service and support we receive is second to none. Rob has been instrumental in helping maintain our service level."
"I am delighted with the improvements to my website and google business page. I really enjoyed working with Helen on this, and felt in very safe and professional hands."
"Watching a webinar and realising I'm not tech-stupid. I just need a coach as good as Rob!"
"Helen totally nailed my social banners project. Completely professional and I got exactly what I needed. I loved the presentation of ideas, and the way I could visualise how it would look. I would definitely recommend you and I have already!"
"I cannot recommend Helen and B Double E enough. The whole process of designing and building a website and branding package was so much more than I imagined. Helen really takes her time to get to know you and your brand, and nothing is too much trouble. Highly recommended!"
"I love the work you've done Helen! The message and wording is spot on and the imagery and colours too. I appreciate your rigorous systematic approach... it really does help keep the stages clear and stops my thoughts wandering off down rabbit holes!"
"Rob is always so helpful – it's great to be able to speak to him about my studio, when I need to test a new system or look at ways of improving my set up to make it sound as good as possible. He understands the studio set up from my point of view as well as that of the client. Thanks Rob!"
"Another essential value-for-money investment was a visit from studio supremo Rob Bee 🐝 who made sure everything was sounding gorgeous. Thanks Rob!"
"Helen is a delight to work with. She is very straightforward and down-to-earth, and she manages the website development process extremely well, making it both simple and enjoyable. I recommend her without reservation."
"My studio after Rob has been in and sorted it out for me. It sounds amazing! The acoustics are fantastic. He's done such a great job and I'm really happy with it… it's incredible!"
"Big shout out to B Double E's amazing branding work… Can't recommend Helen enough. I was delighted with the result!"
"Rob is a shining light of audio wonderfulness. Seriously. He is, without hesitation, our go-to man for anything audio production or studio engineering related. Would highly recommend!"
"Highly recommended – Rob is approachable, generous, creative and flexible. An excellent experience making my voice reels – he tailored his service to suit my needs."
"I have called upon Rob a few times now to help me put together voiceover demos for particular jobs and clients. He goes above and beyond and his results are always better than I hoped they would turn out. He is a very skilled producer and editor, and that is why I would return to him for advice and service."
"We love working with Rob, as you know you're in safe hands no matter what job comes in. Whether it's ISDN, Source Connect or a four-hour client attended session, Rob always is professional and reliable. It's reassuring to know you can work with an audio engineer who not only gets the job done but you can trust enough to leave alone with both clients and voiceover artists for whatever it is they need!"
"I've worked with Rob for many years and he's always been not only highly professional and an expert in sound production but jolly nice to work with! So I never had any doubts when I asked him to help me with some studio alterations. Initially, he talked through what I needed and gave me some options to consider – he came out quickly to install and I knew I could contact him with any problems I had. I'll be using Rob's services in the future!"
"Investment tip: Just spent 4 hours in the company of Rob Bee. A very productive evening of learning. If you fancy a bit of education as to why things work, how things work, which will ultimately lead to getting more work then give him a call. Got an issue with your software? Want to get the most of your kit? He is a minefield of knowledge. Now, I know a fair bit about my kit and how it works, but there were some bits I felt I needed to know more about and Rob sorted me out."
"When you're getting a new demo produced find someone you trust who's got a great ear… that way you will like and even be pleasantly surprised by the result! Rob Bee did me proud!"