Finally, I can share one of my latest designs as the big surprise 50th birthday party has happened! I had great fun designing these printed invites, digital invite and a huge banner for the room too. Happy (belated) birthday Rob!
These dinky little A7 invites are designed to be easy to hand out without the birthday boy noticing!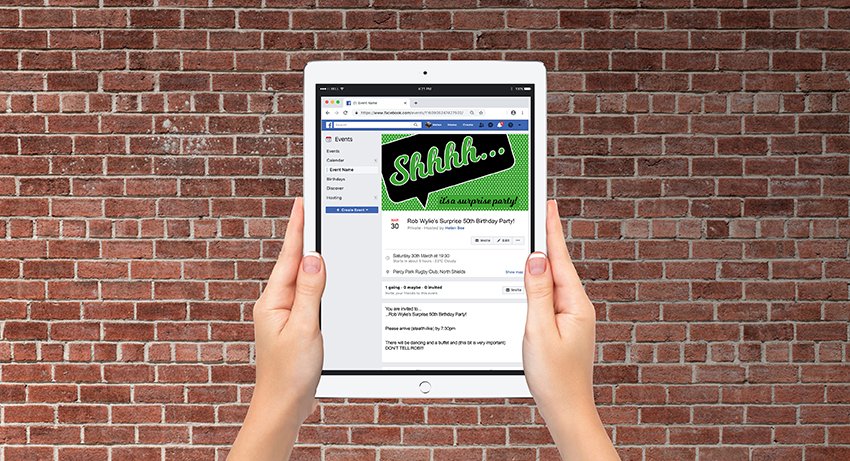 If you want invites for your own party or event, please get in touch to discuss your ideas.