Well November came and went. It was a month, and then it wasn't anymore. It turned out to be quite eventful. So what did we get up to? In another of an occasional series, I take a look back at the month and let you know what we've been doing.
---
VOX
The month kicked off with a visit to the VOX conference. This is the annual get-together for voiceovers working in broadcasting. As it was cancelled last year it was quite an eagerly anticipated – and at the same time smaller than usual – event. We were exhibiting at the event, but as it's a much less formal conference we totally forgot to take a photo of the stand. It was really good seeing old acquaintances and meeting new ones. Much fun and frivolity was had.
---
APA Awards
Also in November were the AudioUK Audio Production Awards. I accepted the invitation to be a judge in a category, and I was allotted the Best Audiobook Producer category. It involved listening to about 5½ hours of audio submitted by various producers and production companies and whittling it down to a shortlist, before meeting with the other category judges and deciding on bronze silver and gold winners. Unfortunately, I didn't get to go to the actual award ceremony, even though I was in London on the day it happened, but it was still an enjoyable and interesting thing to do.
---
What was Helen up to?
Helen's month was a lot less eventful than mine, but she was still very busy. She was working with 8 clients on branding and website projects over November. These are all still under wraps as they are works in progress so no sneak previews of those, but another thing she did do in November was to update her portfolio page with some work completed in previous months, so you can see her work for Kate, Seb, And Exhale, Nicola and Natalie on there.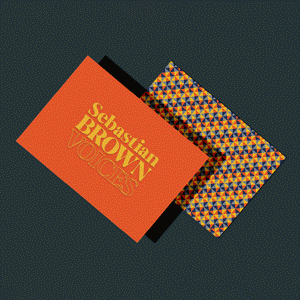 ---
A day off
In the middle of the month we took a cheeky mid-week day off and went to RSPB Leighton Moss. I used to volunteer on this reserve, so I know it quite well. But we haven't been there for a couple of years so we felt a day off and a trip was needed. We went midweek because what's-the-point-of-working-for-yourself-if-you-don't-occasionally-take-advantage-of-the-perks. Plus it's quieter during the week.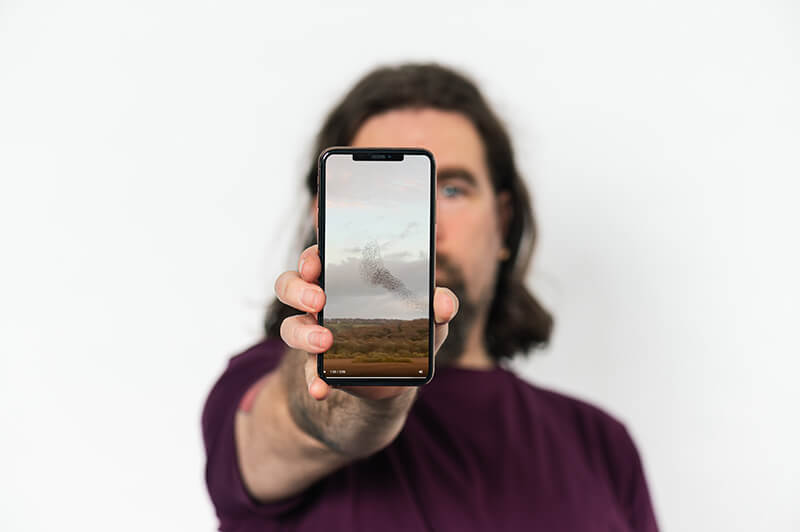 ---
Studio Tickling Tour
The week after our Leighton Moss trip was quite a big one for me. The first Studio Tickling Tour since the pandemic started. It took more organisation than usual as I had to make sure I was keeping myself and my clients covid safe.
Although this trip was London-based I drove to London via Wiltshire and the South Coast. Over the 5 days I saw 13 studios, drove almost 800 miles, attended a London VO Social meetup and still had time to do a fairly quick turnaround on an editing job for a client from my Travelodge room.
I have also been asked to mention the horrendous diet I had whilst on my travels. I often forget to allow time for eating between visits, so end up either missing meals or eating whatever I have in the car with me. On this trip I didn't eat until late afternoon/evening on 2 of the 5 days and on the Friday day I had 5 2-finger KitKats for dinner as I drove around the M25.
---
Other socials
Other than the already mentioned VOX and London VO Social we also attended VO Social Hull and had our usual Pint and Rabbit Zoom social. Smaller numbers attended both of these events, but both were very enjoyable.
---
Showreels
I'll also mention some of the showreel work I completed in November. Actually, some of these did spill into December, but they wouldn't have if I hadn't been in London for a week. I completed 5 reels over November. 2 for Ruth Redman, 2 for Matt Lanigan and 1 for Craig Williams. Matt and Ruth suppled pre-recorded voiceovers – some already mixed with music – and I put the reels together. Craig's was a full service job with a script consultation, a full remote directed recording session and music supplied by me. Craig was very happy with the results (as I know Ruth and Matt are) and said this on LinkedIn;
"Rob Bee and his demo team are superstars. Just got my new UK specific Commercial demo back and I couldn't be happier. The whole process was a joy. From working with the script writer to the recording session to then working on the final choices. Rob made it easy, he was patient and extremely collaborative. I would highly recommend him! None of my other demos made me feel this good about the final product. BLOODY BRILLIANT!"
---
Anything else?
Phew! Sounds like more than a month's worth of work already. Surely there wasn't time for any more? Well yes, there was. There was all the usual stuff to fit in as well. The daily work I do for Gravy For The Brain, the Zoom consultations and training sessions with voice overs needing assistance with their studios, some audio production for voices and corporate clients. And somewhere in the middle of all that I managed to fit in editing an audiobook.
So that was November! Still plenty of work in the pipeline for December, so we need to keep pushing on until Christmas when we might be able to take a few days off – whether we want to or not!